Newton and Boyle is a privately held corporation focused on bringing the Van Deeman gold project into production.
The company principals are seasoned mining and business professionals, with in-depth knowledge of the project.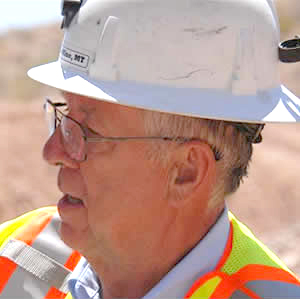 Joseph Bardswich
Mine Development
Joseph Bardswich, PE is a highly respected and accomplished Mining Engineer with over 35 years of experience in mining industry. He has extensive experience in all facets of mining from contract miner, through production supervision, mining engineering, heavy civil engineering and mine management in underground, open pit and alluvial operations in Canada, the U.S., Europe and Africa.
Mr. Bardswich has been a Director of Northern Vertex Mining Corp since May 4, 2010.
Mr. Bardswich is a Professional Engineer in the State of Arizona (PE) and in the Province of Ontario (P. Eng.). He is a life member of the Canadian Institute of Mining and Metallurgy (CIM) and is a "Qualified Person" as defined in NI 43-101 Standards for Mineral Disclosure. Mr. Bardswich is a graduate of the University of Windsor (B.A.Sc., Civil Engineering) and received his Masters Degree (M.Eng. Mining) from McGill University.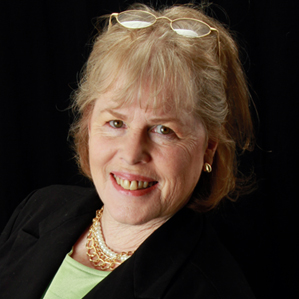 Barbara Carroll
Project Development
Barbara Carroll, CPG is an innovative and experienced Professional Geologist with over 30 years of wide ranging international experience in the mining industry. Ms. Carroll established GeoGRAFX GIS Services in 1991, a firm providing professional and technical geological services and products to the resource, exploration and mining industries worldwide and serves as its President and Principal.
She has a wealth of experience thru projects such as VP Project Development for ILST's Van Deemen Project, Project Manager for Phelp's Dodge Mining Co.'s Jerome Project, a multi-million dollar preliminary evaluation of the remaining potential of the United Verde Mine in Arizona, Hecla's San Sebastian Silver Deposit in Durango Mexico, Lisbon Valley Copper Deposit, Utah,  the Wate Uranium Project Vane/Uranium One JV, Kerrs gold project situated north of Kirkland Lake , Ontario for Sheltered Oak Resources, Inc. She was part of the team that brought the San Luis gold deposit in Colorado online for Battle Mountain Gold.
Ms. Carroll is a Certified Professional Geologist by the American Institute of Professional Geologists and is a "Qualified Person" as defined in NI 43-101 Standards of Mineral Disclosure. She is a graduate of Northern Arizona University (BS, Advanced Geology). Ms. Carroll specializes in project management including exploration projects, resource modeling for advanced exploration projects, computer based 3D geological modeling and interpretation of the various geological deposits, permitting and pre-feasibility studies as well as technical report writing.